Building alliances and technologic partnerships allows Netinary to develop increasingly innovative solutions and to interact directly with existing systems.
Netinary is associated with application partners, experts and specialists in fields with high added value around its offerings, to complete the chain of functional values of the company and to offer the most efficient solutions.
These technology partnerships may involve different levels ; from testing the compatibility of the products partner, the integration of our technologies through the joint development of innovative products and solutions.
The benefits to our partners are:
Advanced technical support

Collaboration with R&D experts

Cooperation

 on certification

 

solutions

Visibility on Netinary website

Access to Netinary Partner Portal

Common company planning

Common marketing strategy
 Want to become a partner? This email address is being protected from spambots. You need JavaScript enabled to view it..
Hotel and health institutions systems partners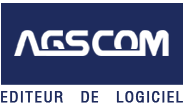 AGScom develops, sells, integrates and maintains innovative software solutions to improve the hotel environment health facilities. Its greatest strength ? Rely on the latest digital trends, related to information and communication technologies (ICT), multimedia, voice recognition or electronic wallet, as well as normative and regulatory changes (including HL7-IHE standards for computerized exchange of clinical, financial and administrative data in the SIS) to contribute to a better patient comfort.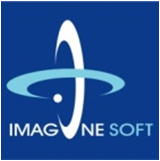 The Imagine Soft expertise is the development of comprehensive technology solutions of intelligent communications gateways that interface naturally in the IT infrastructure deployed at customer's. Imagine Soft has succeeded in developing an ecosystem able to offer an unparalleled level of service including the convergence of different technologies.
These solutions are accompanied by "business" applications, specifically designed for the Hospitality (Imagine Soft has developed numerous partnerships with hotel management software publishers), health and more generally to businesses.

NovXTel offers solutions to any company wanting to control and optimize their telecom resources, improve the quality of the exchange of information flow and generate profits in hotel and hospital sectors.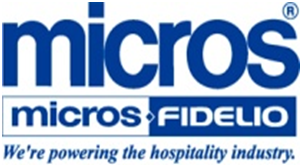 As a leader in international hospitality market, catering, specialized retail business, cruises and travel, MICROS Systems, Inc. already has more than 330,000 customers in the worldwide systems that help them to manage their business more efficiently and to increase their growth.
LOCATEL develops multimedia services with innovative solutions customized for each hotel.
These solutions are developed from the use of the facilities by the clients, their expectations and their profiles. They allow you to provide an efficient service based on the control of LOCATEL in technology and content.
Key infrastructure partners
| | |
| --- | --- |
| | |
| | |
| | |
| | |